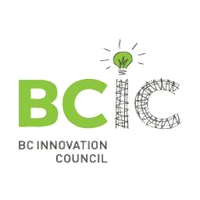 Press Release – 11th of March Prince George, BC

The Innovation Central Society (ICS) will like to announce the launch of the 2013 BCIC-New Ventures competition in Vancouver, British Columbia. BCIC-New Ventures competition is a recognized business competition for startups and entrepreneurs in Western Canada and has been running for the past 13 years. ICS would like to encourage its clients and members to enter this competition as way of developing their innovative ideas into successful commercial ventures. This is great learning experience and will help prospective startups and entrepreneurs learn the practical tools to succeed in business by commercialization of of their innovative ideas. ICS will assistance in developing a competitive portfolios as part of helping its clients to address their business needs, develop, build, market and used best practices as they grow their startups in a competitive environment. Please read more below and come and discuss your needs with ICS.
Registration for the BCIC-New Ventures Competition is Now Open

The 2013 BCIC-New Ventures Competition is now open for applications until April 18, 2013 at midnight. The first seminar in our nine seminar series is starting April 3, 2013 and as per past years we will be posting all seminar recordings online so those outside of the Vancouver area can access these great opportunities for business and startup education.
The 

competition dates and seminar schedule

 have been set and now it's up to competitors to invest $200 in their 


technology business idea and learn how to develop it into a profitable company.

As one of North America's largest technology business idea competitions, we attract applicants from a wide range of
 industries including cleantech, media, Internet, information technology and life sciences. the BC Innovation Council 
(BCIC) and the New Ventures BC Society invite entrepreneurs to submit your ideas to the 13th annual 
BCIC-New Ventures Competition offering the chance to win a share of the more than $300,000 in prizes.

New prizes added

The 

list of prizes

 has expanded this year to include a Wireless prize package from new sponsor Wavefront and a 
$20,000 Resource Industry prize sponsored by BCIC.

The competition is open to any BC person, resident or business with a
technology-focused idea that has not yet secured significant financing from external investors (i.e. investors other than 
friends, family and company founders).

Our series of nine business education seminars, open to both the public and competition applicants, will take place in 
Vancouver at the SFU Segal Graduate School beginning April 3, 2013. Students with valid ID can register to attend 
these seminars at no cost. These seminars are also made available online.



Learn from some of BC's top business experts at our business-education seminars (available to watch online if you cannot attend)

Network with top professionals in business, law, finance, government and academia

Improve your business and strategies during each round of competition

Receive advice and insight from mentors In Round 3

Present your condensed business plan to a panel of 'angel' investors, venture capitalists and industry experts in Round 4
Register today.
---