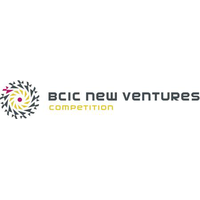 Provincial Competition & Regional Entrants
As many of you know, the winners of the 2013 competition were announced on September 25th.
Winner's
press release.
View our movie featuring the
Top 10
The two Regional companies in the top 10 did great!
Two Hat Security (Kelowna) won the $15,000 Vancity Social Venture Prize. And SmartPager Systems (Victoria) took home 3rd prize. This was the best top 10 we've ever had, and these companies really impressed the jury.
Industrial Plankton (Victoria) also won the $20,000 BC Bioenergy Prize. They finished 11th in the competition, but the BC Bioenergy Company really liked the company and opted to award their prize this year.
Pretty great competition!
Regional Seminars & Mentor Panels
We have hosted several successful regional mentor panels in Victoria, Nanaimo, and Prince George so far. In all cities, the feedback has been great and of high value to the participating companies. Thanks to everyone for helping get these organized!<
The Kamloops mentor panel is on tomorrow. And we have two more planned in Cranbrook & Nelson, which are shaping up to be great too.
On Sept. 25 & 26 - KRIC and KAST hosted Ian Selbie's 7 Deadly Sins of Selling Workshop to rave review and huge crowds (30+ Nelson, 40+ Cranbrook)! Thanks Erin, Andrew, Tara, Sheelagh for all your work on this. AOK will host Dave Thomas from Rocketbuilders on November 6th, our final seminar of 2013.
What's Next
Now, I will start looking for more sponsorship support for the 2014 year. If you enjoyed the seminar and/or mentor panels programs we collaborated on this year, please let me know if you'd like them in 2014! And, if you have additional ideas, I'm always open to hear them and work together on them. Your feedback is
very
appreciated so I know how we can best work together and create value for B.C. entrepreneurs.
Wishing you all a wonderful Autumn! Talk to you soon.
Angie
Angie Schick
Program Manager
BCIC-New Ventures Competition
9th Floor - 1188 W. Georgia Street
Vancouver, BC, V6E 4A2
T: 604.725.5740
newventuresbc.com
Twitter: @nvbc
Blog:
newventuresbc.com/blog
---