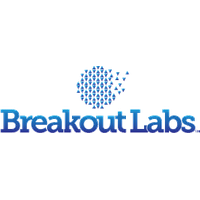 BREAKOUT LABS
Breakout Labs
is the Thiel Foundation's newest program. Through Breakout Labs, we're reshaping the way early-stage science is funded, so that early-stage companies can advance their most radical ideas. Venture capital firms want research that can be quickly brought to market, and federal funding offers little room for risky, unproven ideas. We are jumping into this funding gap to energize innovative research. Breakout Labs is not a typical foundation grant—we are a revolutionary, revolving funding model where successful projects fund the next generation of audacious scientific exploration.
OVERVIEW
Breakout Labs is a bold re-envisioning of the way innovative science and technology is funded. We invite early-stage companies from around the world to apply for funding of specific milestones on a path to achieving radical advances and far-reaching impact. Our unique revolving fund model allows successful companies to help fund the next generation of innovation.
Applicants must persuade us and our external reviewers of their potential to break new ground and of their ability to work creatively and efficiently. We do not need guarantees of success, though applicants ought to have a roadmap to success. We do want the best case scenario of success to be an early step on the path toward something huge.
FUNDING PRIORITIES
Our goal is to spur innovation by filling the funding gap* that exists for research and development outside the confines of an academic institution, large corporation, or government facility. We will consider applications across all disciplines that fulfill our basic aim of supporting cutting-edge breakthroughs with potential real-world applications.
If you are unsure if your project is appropriate for Breakout Labs we strongly encourage you to submit a pre-proposal.
We anticipate that projects will fall within one or more of the following categories:
Revolutionary platforms. Platform technologies may have trouble attracting venture funding, because of their apparent lack of focus. We welcome platform technologies because of their potential for broad impact. Platform technologies include advances in molecular design, instrumentation, assays, or therapeutic interventions.
Proof of concept for next-stage funding. Many innovations fall into a valley of death between basic discovery and the potential for commercialization. We welcome proposals in which our limited funds can catapult a discovery or invention across this chasm.
Research on topics outside the scope of federal funding. The bulk of federal research dollars are allocated to particular fields of study based on perceived national interests and place within the academic mainstream, which has its own biases and fads. Bold innovation often requires a break from the consensus.
Note that we do not fund clinical trials or programs that target specific diseases or conditions as an end goal.
*In many cases, companies have not raised external investments prior to receiving a Breakout Labs grant. In general, we cannot consider applications from companies that have raised over $1,000,000.
AWARD TERMS AND FUNDING
Funding agreements will typically range from $50,000 to $350,000. There is no specific duration of the grant but we expect most awards to be completed within 6-24 months.
Breakout Labs funding is not a typical foundation grant. We are a revolutionary, revolving funding model by which successful projects help to fund the next generation of audacious scientific exploration. Through the Breakout Labs grant agreement, funded companies retain IP that arises from the project while committing a capped royalty stream and a small percentage of equity in their company to Breakout Labs. Read more here.
Key to support from Breakout Labs is an agreement that maximizes the dissemination of the resulting innovations, through publication and intellectual property development. We ask that companies submit their funded research for open-access publication within six months following the end of the funding period.
Communication partner:
For more information, please contact:
Ernest Daddey – Executive Director
Innovation Central Society
"
ICS is the regional organization with resources and professional expertise to develop innovative ideas into successful business ventures. Using targeted programs and services, ICS helps entrepreneurs to drive the innovation to commercialization cycle in a structured manner by adding value at each stage
."
---