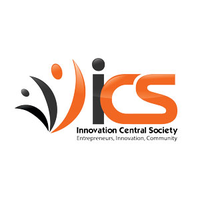 The road to incorporating your Canadian business may seem daunting and confusing at first glance. Stack loads of paperwork and service fees and forms one after the other. But in reality, it's remarkably straight forward and requires a little patience and due diligence, much like the rest of your business.

Conveniently, there is also a lot of information on the internet helping the small - medium sized business incorporate too (like this article you're reading!).

The following is a break down of what needs to be done to get your business up and going:


Decide whether you're going to incorporate federally or provincially.
(some) Advantages of Federally Incorporating
Carry on business in all provinces (provided you register in each province)
Use the same name in each province regardless of other companies under the same name
(some) Disadvantages of Federally Incorporating
Costs more to setup
A lot more annual paperwork


Choose a corporate name
a distinctive portion that identifies the particular corporation;
a descriptive portion that identifies the particular activities of the corporation;
and a legal element, identifying the company as a corporation, such as Limited, Incorporated, or Corporation.


Have your corporate name reserved
federal incorporation (and in Ontario) a NUANS search is mandatory
in BC and NS the Name Approval Request reserves your business name for a set number of days (45)


Prepare your documents
The Memorandum – sets out the rules for the conduct of the company.
The Articles of Incorporation – the rules and regulations that will govern the conduct of the company members and directors.
The Notice of Offices – states the location of the two required offices for your corporation, the registered office and the records office.


File documents in application for incorporation


This is a quick overview to help you hash out your plan to incorporating, and is by no means extensive and exhaustive. There really isn't a lot of steps, and the process is rather straight forward when you have the information sheets in your hand. Please refer to the province of registrations website for complete details of application and the required documents and information.

Of course, there are various regional agencies that will handle all of the paperwork for you at a premium, but sometimes your time it would take you to understand the intricacies of the process is worth the money.

BC Registry Services is loaded with the information and documents you require to register in British Columbia, and there are related registry services for each of the Canadian provinces.

Once you receive your certificate of incorporation, the following steps should be taken to ensure you're entities validity:


A corporate minute book
A directors' register
A members' register
A securities register
All corporate by-laws
Minutes of all company meetings
Copies of any forms filed with the government


A Corporate seal (though now it is not required by law)


Complete corporate by-laws, organizational minutes and issue shares
By written resolutions or at this first meeting, you will:
Formally approve and adopt the documents of incorporation Formally approve and adopt the corporate by-laws;
Elect directors;
Appoint corporate officers;
Issue shares to shareholders;
Formally approve and adopt any other organizational resolutions necessary to organizing your corporation.


Setup a corporate bank account


Get any other permits or licenses required for the operation of your corporation.
Business Number
GST Number
Register for PST
Workers Compensation Insurance
Employer Health Tax
Provincial & Municipal licences


Good luck out there, and remember, if you're ever in doubt, Innovation Central Society is here to help lead you in the right direction so feel free to ask us questions.

Documents referenced in this article:

BC Registry Services
About.com - How to Incorporate Your Business
About.com - Getting your new Incorporation up and Running
---