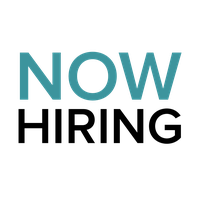 Position Title - Executive Assistant
Are you looking for an opportunity to work in the heart of the Prince George business innovation community? To be part of creating positive change with other like-minded individuals?
A key member of a highly functioning team, the Innovation Central Society Executive Assistant provides support to the Executive Director, Marketing Contractor and the Hubspace Coworking Membership Manager. This person must be hardworking, meticulous, self motivated and fast-paced. Adaptability is very important as job duties are varied and will change frequently.
Working closely with and answering directly to the Innovation Central Society Executive Director, the Executive Assistant will be responsible for duties outlined below and others as assigned by the Executive Director.
Innovation Central Society (www.innovationcentral.ca) helps startups and developing entrepreneurs accelerate technology commercialization by connecting to networks, advisors & resources. They are also the organization building the Hubspace (www.thehubspace.ca) as a destination where people and ideas come together to start, build and grow sustainable businesses in downtown Prince George.
Major Duties:
Assistant to the Executive Director:
To help implement projects as directed by the Executive Director.

To attend and take minutes for Executive, Board, Committee and AGM meetings.

To type minutes and other correspondence as required, distribute accordingly, and maintain electronic and paper files.

To liaise with clients, process related paperwork, schedule meetings, and send reminders of meetings.

To execute basic bookkeeping tasks, prepare cheques for signature, mail payments (training provided if necessary)

To attend meetings on behalf of the Executive Director as directed.

To serve as the receptionist at the Hubspace, answering the telephone in a polite and professional manner, greeting customers and ensuring they get the information which they are seeking.

To oversee the daily logistics of the Hubspace regarding events, maintenance, cleanliness, supplies, etc. in coordination with the Hubspace Coworking Membership Manager
Communication:
To act as an ambassador for the Innovation Central Society at various functions as directed.

To utilize the systems and structure created by ICS and the Marketing Contractor to:

perform all updates to the Innovation Central Society and Hubspace websites.

create social media posts to promote ICS programs and facilities available in the Hubspace.

assemble weekly newsletters using email management software.
Events:
To greet and/or register guests at the events at the Hubspace.

To support all ICS, Hubspace and THINC. coworking personnel and volunteers in coordinating details surrounding special events.
Requirements:
High School Diploma (related courses or further education will be looked upon favorably)

Experience working within a busy office setting, preferably in an assistant role

Comfortable with learning new technology, applications, programs and systems

Ability to work occasionally outside of regular office hours
This is a full-time permanent position (37.5 hours per week).
To apply for this position, please submit a resume, cover letter and contact information for three employment references, by email to info@innovationcentral.ca before 12:00pm Friday April 22, 2016.
Only applicants selected for an interview will be contacted.
---