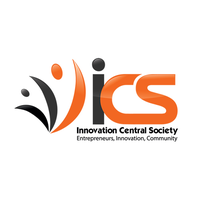 From November 24 to 29, 2014, Innovation Central Society and our partners present a week of innovation in Prince George! The program is geared to innovators who want to grow their ideas into successful business ventures.

There are five events planned this week that offer something for every level of innovator, from ideas that are still incubating to business models that are ready for financing. Featured guests from BC and Alberta's technology sectors will be on hand to work with local entrepreneurs who want to grow their business. Local entrepreneurs will also be on hand to share their experience growing a technology business in the north.

"We are a city that is ready to embrace innovation and we want to help our entrepreneurs by giving them access to top tier talent from across Canada," says Innovation Central Society chair, Sean Simmons. "Our goal is to accelerate the growth of northern innovation and champion the start-ups from our region."

Innovation Central Society will achieve this goal through strategic partnerships with BC Innovation Council, New Ventures BC, Startup PG, Alberta's VA Angels and other groups that can help deliver programs and bring specialized talent to this region.
For full program details, please see the flyer here.

Innovation Central Society is a non-profit organization dedicated to helping innovative entrepreneurs develop scalable business models.

To learn more about the organization, contact the Executive Assistant, Marja Sheare at 250-612-8337.
---